OUR YOGA INSTRUCTORS
Solveig Corbin
Solveig Corbin, founder and director of Nokomis Yoga, began studying Svaroopa® Yoga in 2005. Prior to that she studied Hatha Yoga for several years. "I found that Svaroopa® Yoga opened me up and gave me profound relief from my chronic back pain and muscle stiffness. I had never experienced anything like it. No other medical or non-medical modality had come close to the healing that I experienced with this type of yoga and I was immediately hooked and wanted to share it with others."
Solveig has over 1,000 hours of teacher training and yoga therapy training through Svaroopa® Yoga. "I am so very grateful for the quality and depth of my training through Svaroopa® Yoga & Meditation. I believe that I need to continue to grow and I continue on with ATT (Advanced Teacher Training) to be able to offer even more as a Teacher and Yoga Therapist."
In addition to the studio classes, Solveig offers private ($75) or semi-private yoga classes ($75 total for 2-4 people to learn a home practice), and Embodyment Yoga Therapy® and Yoga Therapy for Treating Pain If you have pain or tightness and would like to learn how yoga can help: Call Solveig at: 612-770-2467.
Solveig teaches: Svaroopa® Yoga: Mondays 5:30pm(Continuing), Wednesdays 9:30am(Continuing) & Wednesdays 7:30pm(Intro), Saturdays 8:30am(Intro), Sundays 4:30pm(Continuing).
Rate: $20 drop-in, $88/6 classes or $125/10 classes = twice weekly (8 week expiration) or $150 month unlimited. Seniors 60 and over get a 10% discount on passes. Credit cards accepted.
PACKAGES (With Yoga Therapy Private Sessions)
$275 for a package of: 10 class Svaroopa® Yoga card (exp 8 wk) with 3 private sessions(Embodyment® or Yoga Therapy- no expiry)
$240 for a package of: 6 class Svaroopa® Yoga card (exp 8 wk) with 3 private sessions (Embodyment® or Yoga Therapy - no expiry)

Elizabeth Carls
I originally came to yoga as an almost middle-aged runner and tri-athlete looking for an alternative to strength training. But I quickly developed a deep respect and appreciation for the rich tradition of yoga. I discovered a home on the mat—a home that nurtured my creativity and encouraged me to practice peace.
I completed my Teacher Training with the Yoga Center of Minneapolis, through that program I was given the opportunity to study with nationally recognized teachers and was exposed to many different styles and traditions of yoga. Believing that one should always be a student, I continue to study yoga with a variety of teachers.
As a teacher I want to share with my students the physical and mental benefits of an asana practice, and encourage them to find a bit of peace in a chaotic world. I believe that the mindfulness practiced on our mats benefits not only ourselves, but our whole community as well. I believe that yoga is for everyone. Modifications are offered throughout each class so that those new to yoga, people with injuries, and people of all body types have a healthy and happy yoga experience. I do my best to create an environment where everyone feels welcome, nurtured, and encouraged.
Elizabeth teaches: Slow Flow Vinyasa Yoga
Sundays 10:30am - 11:45am
Rate: $18 drop-in, $85/6 Credit cards accepted.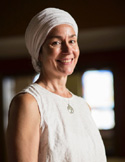 Dorothy Jordan
Dorothy has been practicing Kundalini Yoga since 2012 and teaching since 2015. She took her first class on a whim and was immediately drawn to this practice that begins with tuning in to one's inner wisdom.

Many of the exercises in Kundalini Yoga remind her of the kind of movements we did naturally as children.
Dororthy teaches: Kundalini Yoga on Mondays from 7:30pm-8:45pm.
Rate: $18 drop-in, $75/5 classes or $130/10 classes

Sarah Kalweit
In 2002, after years of back pain, sciatica and herniated disc surgery, Sarah came to yoga as a means to heal. Time on the yoga mat offered her the strength to recover along with the amazing, yet curious path of observing, learning & appreciating. Most importantly, Sarah became empowered to heal from the inside out, feeling healthier (and virtually pain free!), stronger, calmer, more grateful. Sharing & teaching the bounty of the yogic traditions was heartfelt.
Sarah completed her studies with Devanadi Yoga (500 hour Advanced Teacher Training), and Yoga Center of Minneapolis (230 hour Certification.) Her E-RYT status indicates over 1500 hours of teaching experience. She also received YogaBonding Certification with Swami Lisa Bergely, emphasizing pre & postnatal yoga applications. Sarah follows the traditional Hatha (Sun & Moon) branch of yoga, integrating Asana, Pranayama & Meditation as the segue to optimal health & spiritual growth. Her teaching style is welcoming and caring, recognizing that yoga is all inclusive- everyone has a home on the mat.
Sarah challenges students to explore their potential as they venture deeper inside to find out what matters most; serenity, wisdom and inner peace. She is grateful for the teachers & students who inspire her daily. She looks forward to assisting you on your "yogic" path to wellness.
Sarah teaches:
Yoga Bonding with Baby
Saturdays (once a month)
Prenatal Yoga
Thursdays 6pm-7pm
Hatha Flow Yoga
Fridays from 8:30am-9:30am.
Rate: $15 drop-in, $75/6 classes. Credit cards accepted.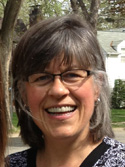 Melanie McRae
At 58, Melanie has been practicing yoga for about 15 years and has been teaching for 5 years. She trained for teaching at the Yoga Center of Minneapolis where, in addition to her 230 hours of training, she did further study in Restorative and Yin yoga. Melaine's personal favorite yoga styles for practicing are Vinyasa and Yin. She loves yoga for its healing and centering benefits. She also loves the opportunity to modify a practice so that people with a variety of needs can enjoy it. When she is not teaching yoga or walking her dogs, Melanie works as a hospice grief counselor. She is married and has an adult daughter. Melanie enjoyes being outdoors as much as possible all year long.
Melanie teaches: Chair Yoga on Mondays from 4-5pm
$15 drop-in $75/6 classes

Mike Nali
Mike has been practicing yoga since the mid-late 2000's when he decided to try yoga as an adjunct to other fitness activities. As he experienced different styles of yoga and different teachers, he grew more attracted to yoga, practicing more often "because of the way it made me feel- good, both physically and psychologically." Continuing to make yoga a larger part of his life, Mike completed the 230 hour yoga instructor training program at Yoga Center of Minneapolis in 2012. Mike is a physical therapist and brings many years of experience in helping people learn to move to his yoga instruction, encouraging students to mindfully pay close attention to alignment, form and self-awareness.
Mike teaches Yoga Basics
Wednesdays 6:00pm-7:15pm and Saturdays 10:30am-11:45am
$15 drop-in, $75/6 classes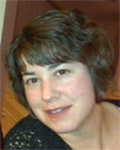 Tasha Nienow
Tasha discovered yoga in her mid 30's. As she became more established in her profession, she recognized the importance of self-care for continued effectiveness in professional and personal life roles. She immediately appreciated how yoga helped her to turn inward and to become more aware of both her physical and mental state. "Svaroopa® yoga classes have consistently helped me to quiet my mind and return to a state of calm and contentment from which to approach a busy life."
In 2013, Tasha pursued training to teach the gentle, restorative style of yoga that she began to practice in 2007. She became certificated as an Svaroopa® Basics Yoga Instructor after obtaining over 200 hours of training through Svaroopa® Vidya Ashram in Downingtown, Pennsylvania. Tasha enjoys introducing students to this accessible style of yoga. She is committed to teaching students practices that they can take into their everyday life and that provide a foundation for a home practice.
Tasha teaches Svaroopa® Yoga
Fridays 6:00pm-7:30pm
Rate: $20 drop-in, $88/6 classes or $125/10 classes = twice weekly (8 week expiration) or $150 month unlimited. Seniors 60 and over get a 10% discount on passes. Credit cards accepted. Interchangeable with any Svaroopa® Yoga class at Nokomis.

Myra K. Rucker
Myra is a yoga teacher, and yoga student, who firmly believes in the benefits of sthira sukham asanam (Yoga Sutras, II:46) – steady, joyful practice. Her introduction to yoga, practicing once a week between professional dancers and musicians (of various ages and fitness levels), quickly illustrated how yoga provides a path for anyone and everyone to be the best version of themselves.
A native Texan, Myra has studied with Robert Boustany, Rie Congelio, Paul Barrera, Meredith Bowerman, and Jasna Chavalo Abrams. She has also taken workshops with Ana Forrest, Bryan Kest and Dianne Bondy. Immediately after completing CorePower Yoga's 200-Hour Teacher Training, Myra began teaching "yoga parties" in people's homes. She has also completed Level I and Level II Yin Yoga Teacher Training with Michelle Pietrzak-Wegner and Vinyasa Teacher Training with Seane Corn.
Myra's teaching philosophy centers around the fact that smiling changes brain chemistry. She is also inspired by the idea that yoga (union) – and life – are like a poem, which, as Robert Frost said, "begins in delight and ends in wisdom."
Myra is always available to answer questions or address concerns before and after class. For more information, visit ajoyfulpractice.wordpress.com.
Myra teaches: Vinyasa - Open Level
Tuesdays 12 noon - 1pm, and Tuesdays 7:15pm- 8:30pm, and Wednesdays 4:30pm-5:30pm
$15 drop-in, $75/6 classes, $120/12 classes

Jinjer Stanton
Jinjer began her yoga studies with a philosophy of yoga class in college that whetted her curiousity. She then began taking hatha yoga classes wherever she could find them. After 20 years as a student, a teacher suggested she start teaching. She has been teaching now for nearly 20 years and has been motivated by students with special needs to develop techniques to make yoga accessible. She strives to make her yoga classes safe, accessible, and fun. Jinjer has written numerous articles for Twin Cities-based Edge and Essential Wellness. "Teaching yoga is almost a guilty pleasure! I'm grateful when my students get as much out of it as I do."
For more information visit: http://jinjerstanton.com/wp
To read examples of Jinjer's articles visit: www.jinjerstanton.com/articles.html"
Jinjer teaches: Afternoon Yoga Break: A moment for renewal in a hectic day
Thursdays 1:30pm-3pm
$15 drop-in, $75/6 classes

Joseph Ramdeep Singh Wild
Joseph Wild, also known as Ramdeep Singh, is a Kundalini Yoga instructor currently engaged in the 2 year long process of Level 2 Teacher Training. When Ramdeep first encountered Kundalini Yoga, he had been practicing "fitness club yoga" and was searching for tools to support deeper healing processes.
"I was immediately thrilled to learn that Kundalini Yoga engages us deeply and on many levels. When I turned my focus inward, I felt as if I were finally beginning to listen to an inner wisdom that had been patiently awaiting my attention."
Ramdeep teaches: Kundalini Yoga
Thursdays 7:15pm -8:45pm
Rate: $18 drop-in, $75/5 classes or $130/10 classes