WORKSHOPS, SERIES CLASSES AND EVENTS
MARCH
Community Karma Yoga with Myra Rucker
Saturday, March 10th from 2pm-3:30pm
Building from the ground up, with an emphasis on stability and how the different parts of our mind-body-spirit work, is how we sustain a yoga pose, a yoga practice, and ourselves. Building from the ground up, with an emphasis on how people work, is also the foundation of Project for Pride in Living
This 90-minute yoga practice will include asanas (poses) and chakra meditation to explore the physical-mental aspects of the physical yoga practice as well as teh psychic-symbolic and emotional-energetic connections with the practice. All levels, including beginners, are welcome.
This is a donation-based class. $10-$15 or more, suggested. All donations will go to Project for Pride in Living. Contact Myra at ajoyfulpractice.com to register.
Kirtan with Kirtan Path
Saturday, March 17th from 7:30pm-9pm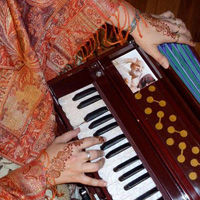 Come and chant with Pascale and Co. Bhakti Yoga is a very deep and beautiful yoga practice that anyone can do. Come immerse yourself in the chants and open up to a new experience of yourself.
As we move into spring, what better than to join in community to sing some kirtan! And if you know someone who might enjoy coming to these events, please invite them. As always, a love donation is appreciated. All are welcome.
Intro to Svaroopa® Yoga with Kusuma Sachs (FREE!)
Friday, March 30, 2018 from 6:30pm-8pm (instead of Friday class)
Discover a user-friendly yoga that heals what ails you and keeps you young. How? By unraveling the deepest tensions in your body, no strain--no sweat! Bring your questions and concerns, whether you are brand new or an experienced yogi. Learn now to work with your body in a whole new way. After questions, discussion and demo, you get to experience how easy it is to feel better in just a few minutes. Leave understanding your body better and with new options for how to improve.Please register for this free program. Donations accepted. Register: HERE
About Kusuma (Karobi) Sachs CSYT, RYT 500, E-RYT 500
Kusuma began exploring yoga in the late 1970's. She became a Svaroopa® yoga teacher in 2000, joined the teacher training team in 2002 and left her nursing job to devote herself full time to Master Yoga in 2004. Through her on-going training with Swami Nirmalananda and her yearly travels to India, Kusuma has acquired a depth of understanding and experience about yoga which she brings to her teaching. Kusuma brings a compassionate and accepting presence to the classroom. She enjoys demonstrating how Svaroopa® yoga benefits and supports people from a vast range of ages, abilities and body types. She is Solveig, Tasha and Nora's teacher and she is coming to us from Downingtown, PA.
Free Intro to Svaroopa® Yoga Therapy with Kusuma Sachs
Saturday, March 31st, 2018 from 8:30am-10:00am (instead of Saturday class)
Unlock your innate healing potential through Svaroopa® Yoga Therapy. This free intro shows you what private sessions can do for you. Bring your aches and pains with you. We'll begin with an explanation of how yoga therapy approaches your needs. Then you'll observe a short demonstration of a real yoga therapy session, with a volunteer from those in attendance. See what happens — both what is happening as well as the profound changes the client enjoys. You can tell if this will help, and you'll know how to follow up for yourself. Please register for this free program. Donations accepted. Register: HERE
Half Day Svaroopa® Yoga Program with Kusuma Sachs
Saturday, March 31st from 12:30pm-4:30pm. Cost: $91 early rate
Three hours of yoga poses plus an hour of chanting and meditation. Body, mind, heart and deeper — the bliss of consciousness is guaranteed. Anyone can attend; it's all user-friendly while being deeply effective and profoundly nourishing. Meditation instruction is included, along with personal attention in your poses for maximum benefits. How much can you get in a short time? You'll be amazed!
Tuition: Early Rate: $91.00 (on or before March 24 2018). Standard Rate: $101.00
THIS CLASS IS FULL.
Copyright © 2018, Svaroopa® Vidya Ashram, All Rights Reserved. SVAROOPA® is a registered service mark of Svaroopa® Vidya Ashram